Banker Aldrich Train Engine Chase National Bank Photo
Ref. : B01013
Price : €30.00
Size (inches) : 6.5x8.5
Date : 12/18/1935
Place : Little Rock, Arkansas
Condition : Silver print, Good condition, some creases and stains






Original photo from a news / wire service with original paper caption (unless otherwise stated). These photos were distributed to newspapers to include in their articles. This is a real photo, not a newspaper clipping.
Shipping

UK
FREE

Europe
FREE

Other countries
including USA/Canada
FREE


Orders over €100.00 are shipped in a flat box by registered post.

For orders below €100.00, registered post is available at a cost of €6.00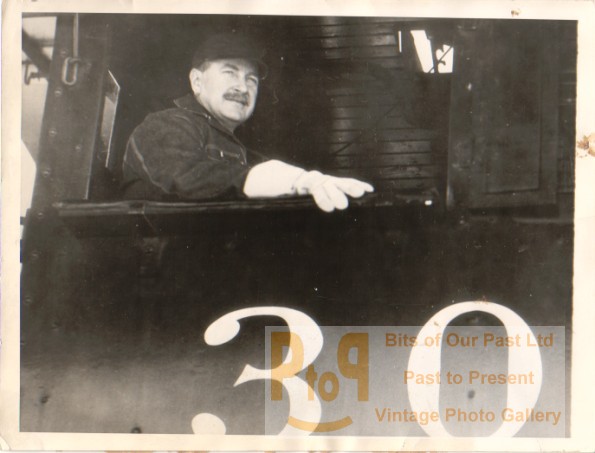 When Winthrop W. Aldrich, chairman of the board of the Chase National Bank, visited Harvey and C.P. Couch at the former's country home near Hot Springs, Ark., a special train was placed at his disposal to bring his party through south Arkansas. But Aldrich, who wanted a close up view of the country, donned overalls, and rode in the engine cab, where he is shown.