Pantomime Show Actors Stage Wien Old Atelier Adele Cabinet Card Photo CC 1869
Ref. : G12620
Price : €250.00
Size (inches) : 4x5.6 mounted on card 4.4x6.5
Date : March 1869
Place : Austria, Wien
Condition : Albumen print mounted on card, very good condition, near mint.

Shipping

UK
FREE

Europe
FREE

Other countries
including USA/Canada
FREE


Orders over €100.00 are shipped in a flat box by registered post.

For orders below €100.00, registered post is available at a cost of €6.00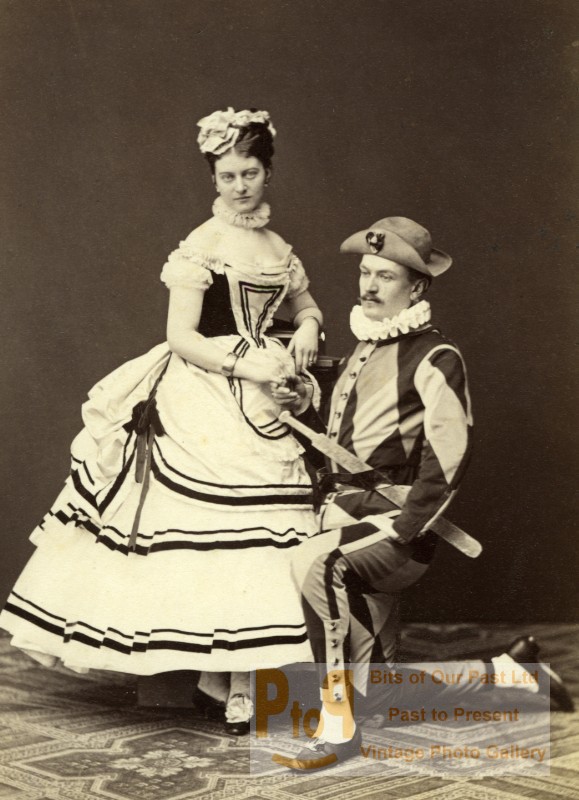 Vintage Atelier Adèle Studio Photo, Vienna, address printed on reverse.

Countess Hanna Erdödy,
Count of Waldner

2- L'Amour de l'Art et l'Art de l'Amour, (Pantomime)

See additional scans below.



Photographer/Credit :
Atelier ADELE
Wien, Austria. Adèle & Max & Wilhelm Perlmutter-Heilperin. Adele Perlmutter-Heilperin and co-owned with her two brothers founded the Atelier Adele in Vienna in 1862. The studio prospered and around 1890, the Atelier was named Photographer to the Imperial Court.