USA Hollywood french actress Gaby Bruyere Old Photo Seawell 1950
Ref. : M61175
Price : €100.00
Size (inches) : about 8x10
Size (cm) : : about 20.00x25.00
Date : ca 1950
Place : USA
Condition : Color print, good condition, light creases, shiny back, probably discolored

Shipping

UK
FREE

Europe
FREE

Other countries
including USA/Canada
FREE


Orders over €100.00 are shipped in a flat box by registered post.

For orders below €100.00, registered post is available at a cost of €6.00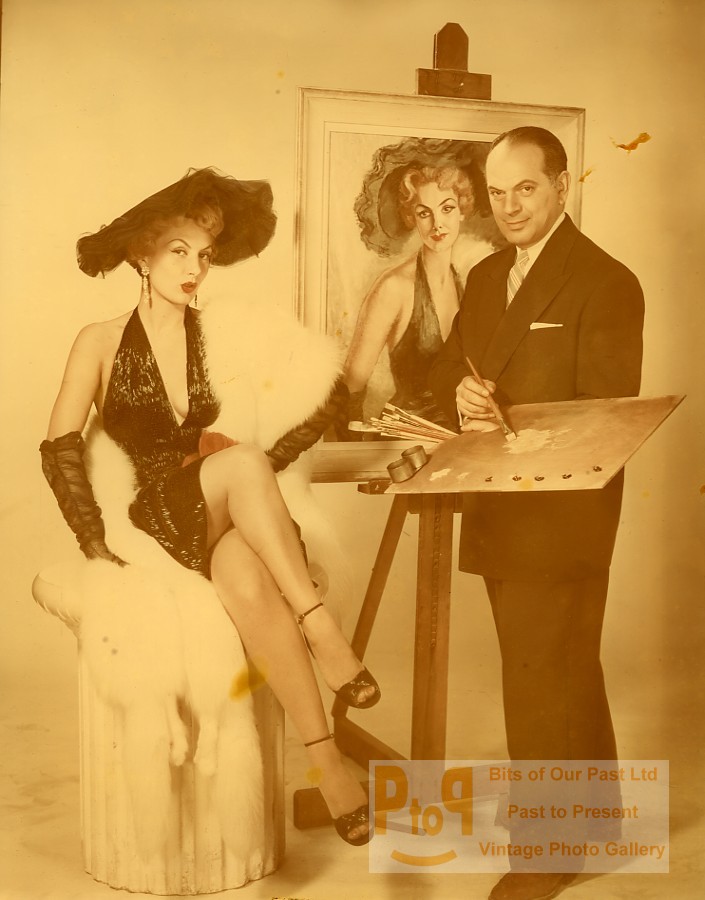 USA Hollywood Actrice Gaby Bruyere Old Photo Seawell 1950


Vintage Seawell Studio Photo, not signed.

See additional scans below.



Photographer/Credit :
Wallace SEAWELL
Hollywood, USA, (September 16, 1916 – May 29, 2007) was a photographer best known for his portraits of Hollywood stars such as Bette Davis, Audrey Hepburn and George Burns. He joined leading West Coast photographer Paul Hesse and started taking photos for movie studios and fan magazines.