WWI AEF 2nd Aviation Instruction Center Tours Aerial Photography School 1918
Ref. : M61412
Price : €150.00
Size (inches) : about 10.24x8.36 - including margins
Size (cm) : : about 25.60x20.90 - including margins
Date : ca 1918
Place : France, Tours
Condition : Silver print, very good condition, light creases

Shipping

UK
FREE

Europe
FREE

Other countries
including USA/Canada
FREE


Orders over €100.00 are shipped in a flat box by registered post.

For orders below €100.00, registered post is available at a cost of €6.00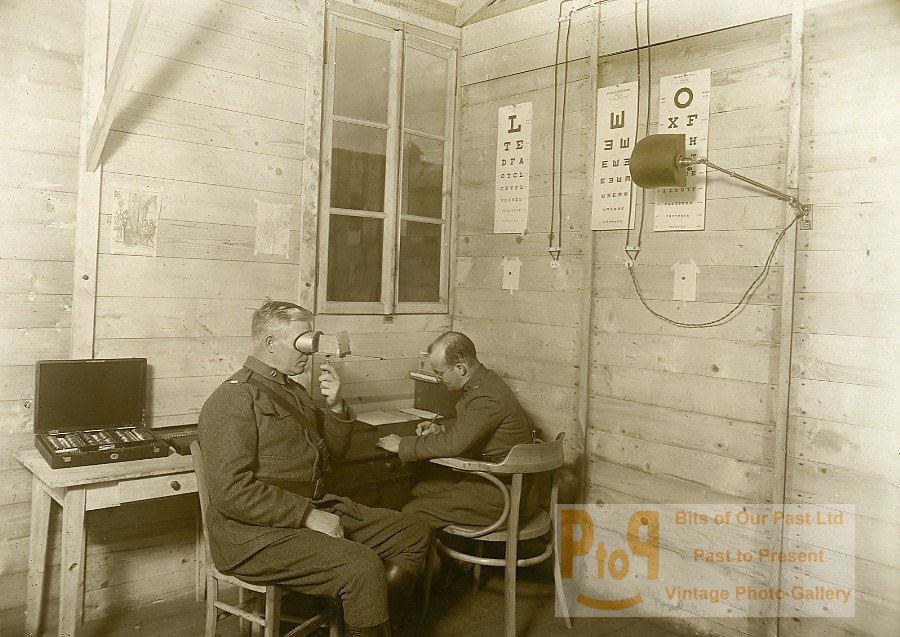 WWI AEF 2nd Aviation Instruction Centre Tours Ecole de Photographie Aérienne Photo 1918


Vintage US Army Studio Photo showing The Second Aviation Instruction Center, Tours, France and the School of Aerial Photography created by Edward Steichen, Chief, Photographic Section, Air Service, American Expeditionary Forces, during the First World War.
The photographs were put together by Capitaine Donald MacKain, volontary enlisted in the French Army. Captain MacKain origins could not be traced.

Titled below photo: a corner of the eye room

See additional scans below.