Deputation of Paris old Appert Mosaic CDV Photo 1869
Ref. : G12710
Price : €75.00
Size (inches) : 2.1x3.4, mounted on card 2.5x4
Date : ca 1870
Place : France, Paris
Condition : Albumen print mounted on card, good condition, light creases & stains.

Shipping

UK
FREE

Europe
FREE

Other countries
including USA/Canada
FREE


Orders over €100.00 are shipped in a flat box by registered post.

For orders below €100.00, registered post is available at a cost of €6.00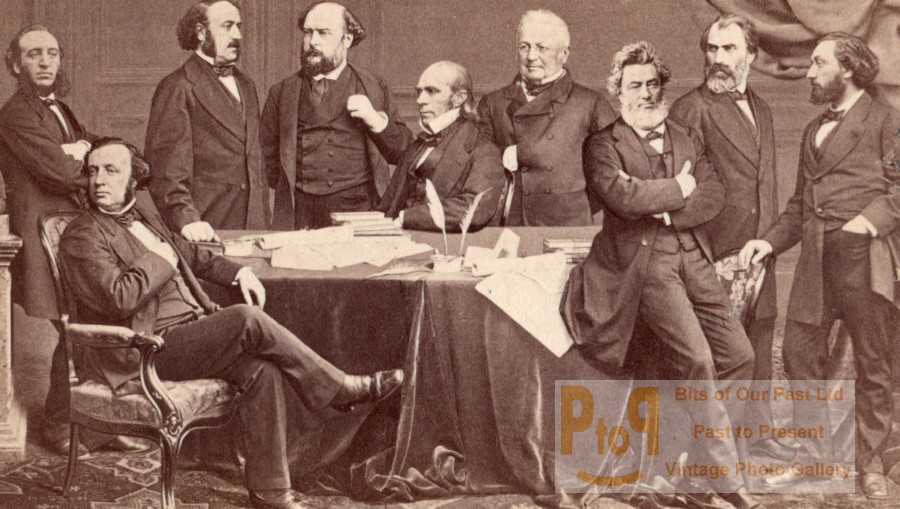 Vintage Appert Studio Photo, address on reverse.

On the photo, written on border : Ferry, Picard, Simon, Barruel, Garnier Pages, Thiers, Jules favre, Pelletan, Gambetta.

See additional scans below.



Photographer/Credit :
APPERT
Paris