Our Winter 2022 exhibition presents an nice collection of 1920's French Fashion photographs by Henri Manuel and HM Talma which we believe is a pseudonym of Henri Manuel.
Designs by some of the most famous fashion houses of the time are represented here: Maisons Lelong, Claudie, Patou, Clé, Ainé Montaillé & more.
One of the designs (Modèle Clé) was published in the Fashion Supplement of the New York Herald Tribune in July 1921. This also tells us the name of the model, Mlle Le Guevel from the Théâtre de l'Athénée in Paris. We have unfortunately no other information about her.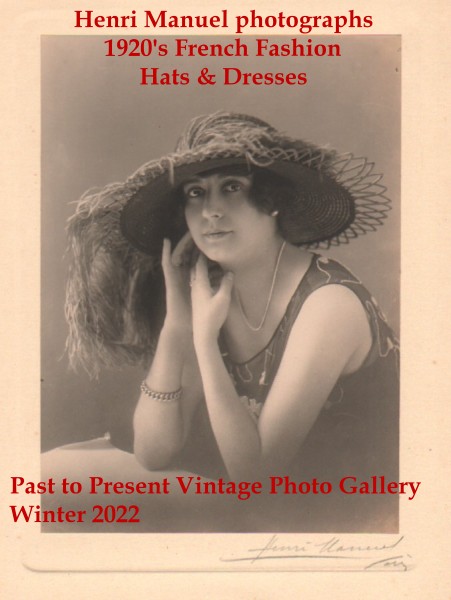 Start