Our November-December 2009 exhibition features a small group of photographs by the Seeberger Brothers.

Jules, Louis and Henri Seeberger are a great example of documentary photographers who have portrayed life in France during the first decades of the 20th century. Their outdoor photographs of everyday city and country life surpassed the basic utilitarian aspect of documentary photography to achieve pure beauty in some of their most beautiful images.

Jules, Louis et Henri Séeberger furent les représentants typiques d'une photographie documentaire, ils ont laissé un véritable portrait des moeurs et de la manière de vivre du premier quart du XX° siècle. Représentants typiques d'une photographie documentaire et illustrative, ils ont su dépasser le simple côté utilitaire et atteindre, dans certaines de leurs plus belles images, la beauté pure.

Bibliography: Les Séeberger by Jean-Claude Gautrand, Ed. La Manufacture (1995).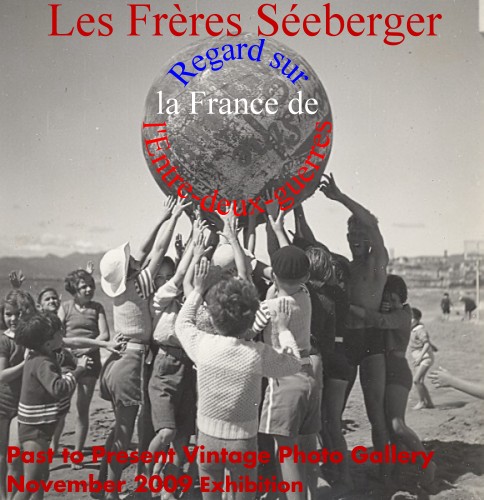 Start