French intervention in Mexico, 1862-1867
September 2006
94 albumen "cartes de visite" photographs depicting Maximilian, Carlota, their court, and military personnel during the European intervention in Mexico, 1862 - 1867.


Before Maximilian
Maximilian and Carlota
Generals and Allies
Opponants
Fancy Dress Ball
Indians
Mexico in 1865
Mexican Types
Occupational
Album and Bibliography
Price List




Start

Photos include portraits of the rulers, army officers and soldiers, and portraits of court members. Other photos show leading persons and republican leaders opposing Maximilian. There are also portraits of "Tipos Populares", (street retailers, workers or common people) including a woman and children making tortillas with a banner of the Virgin of Guadalupe in the background. Another shows the Kickapoo Indian delegation to Maximilian's court. There is also a small number of images of Mexico City and Chapultepec Castle.

The name of photographers, Francois Aubert, Merille, Julio Michaud and Pestel appear on the photo mounts. Most of the Merille albumen are mounted on Julio Amiel cards.

Provenance: South of France, from family of an army officer.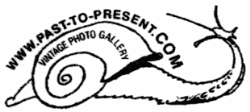 © 1998-2022 by Laurent Brocard - Bits of Our Past Ltd - http://www.past-to-present.com