Anonymous... and Small...



Our July-August 2010 exhibition showcases a diverse group of anonymous snapshots.

This is our first snapshot exhibition but more will follow in the future.






A new exhibition is added every 2 to 3 months, depending on our inventory and new acquisitions.
The subjects we plan to showcase next are the 1909 Reims Air Meeting and World War II Japanese propaganda photos.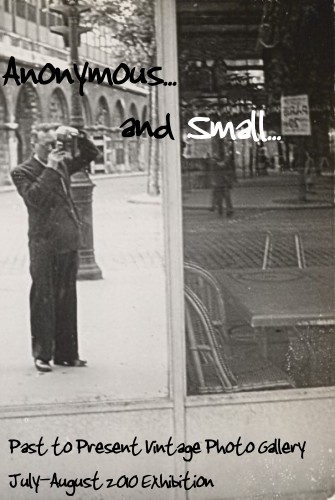 Start