Physician Gustave Adolf Hirn Colmar Meyer Photo 1885
Ref. : G16804
Price : €30.00
Size (inches) : 3.9x5.4, mounted on card 6x9.2
Size (cm) : 9.75x13.5, mounted on card 15x23
Date : ca 1885
Place : France, 68000, Colmar
Condition : Albumen print mounted on card, good condition, light creases

Shipping

UK
FREE

Europe
FREE

Other countries
including USA/Canada
FREE


Orders over €100.00 are shipped in a flat box by registered post.

For orders below €100.00, registered post is available at a cost of €6.00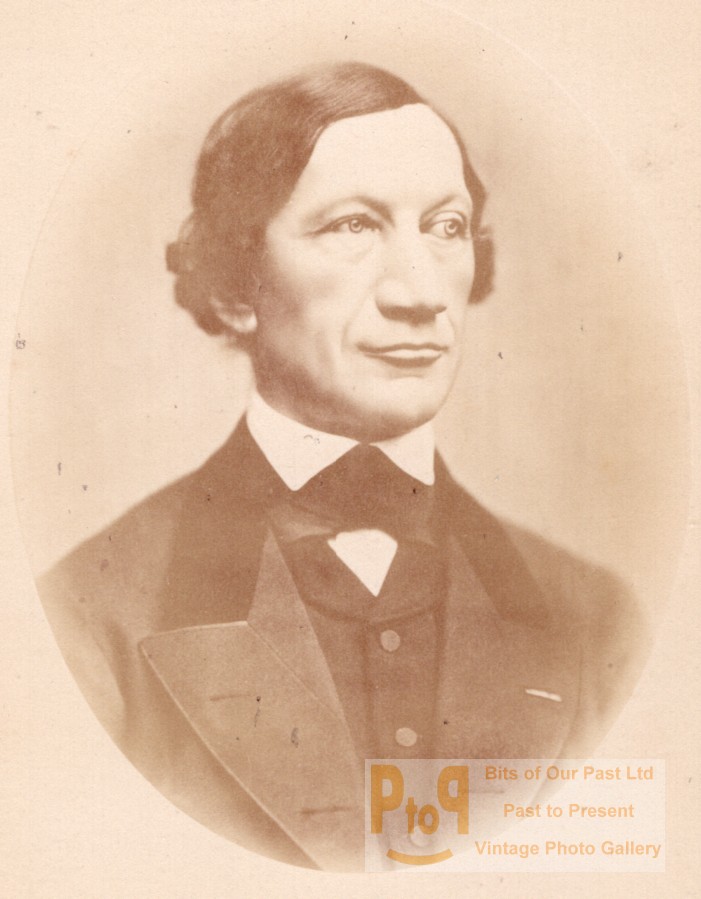 Vintage Meyer Studio Photo at Colmar.

Gustave-Adolphe Hirn (August 21, 1815 - January 14, 1890) was a French physicist, astronomer. mathematician and engineer who made important measurements of the mechanical equivalent of heat and contributions to the early development of thermodynamics. He further applied his science in the practical development of steam engines.

Gustave-Adolphe Hirn (21 août 1815 à Logelbach-près-Colmar - 14 janvier 1890 à Colmar) est un industriel et physicien français, auteur d'expériences sur la vitesse limite des gaz (1839), sur l'effet thermique du travail (1840), sur les ventilateurs (1845) et sur les méthodes d'essai des moteurs thermiques. Il construisit des machines à vapeur pour lesquelles il a pratiqué, dès 1855, la surchauffe.

See additional scans below.



Photographer/Credit :
Antoine MEYER
Blotzheim,1845 - Colmar 1923. Ecellent portraitiste, il est l'éditeur et illustrateur des "Biographies Alsaciennes" Publièes sous la direction de P. Ristelhuber et Angel Ingold, entre 1883 et 1890.