Burns Cottage Ayrshire Scotland Valentine Photo 1875
Ref. : G18663
Price : €20.00
Size (inches) : about 5,1/4x8
Date : ca 1875
Place : United Kingdom, Scotland, Ayrshire
Condition : Albumen print, Good condition, light creases, stains from glue residue on back corners

Shipping

UK
FREE

Europe
FREE

Other countries
including USA/Canada
FREE


Orders over €100.00 are shipped in a flat box by registered post.

For orders below €100.00, registered post is available at a cost of €6.00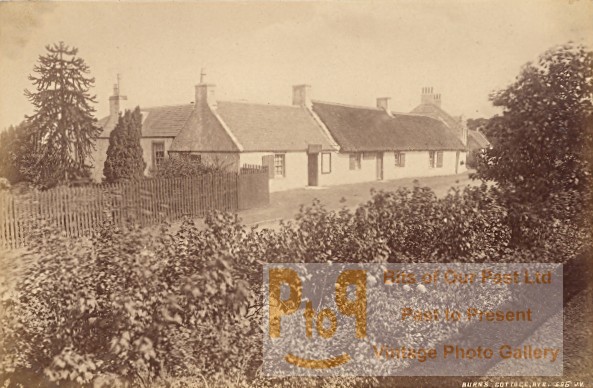 Old James Valentine Studio Photo, text on negative: Ne596 J.V. Burns Cottage, Ayr

James Valentine was a well-known photographer of Dundee, Scotland. Valentines of Dundee produced Scottish topographical views from the 1860s, and later became internationally famous as the producers of picture postcards.

Burns Cottage, the first home of Robert Burns is located in Alloway, South Ayrshire, Scotland. It was built by his father.

See additional scans below.