Hampton Langley Field School of Aerial Photography Military Aviation Photo 1918
Ref. : M16750
Price : €60.00
Size (inches) : about 8.4x6.4
Size (cm) : : about 21.00x16.00
Date : circa late 1918
Place : USA, Virginia
Condition : Silver print, good condition, light creases

Shipping

UK
FREE

Europe
FREE

Other countries
including USA/Canada
FREE


Orders over €100.00 are shipped in a flat box by registered post.

For orders below €100.00, registered post is available at a cost of €6.00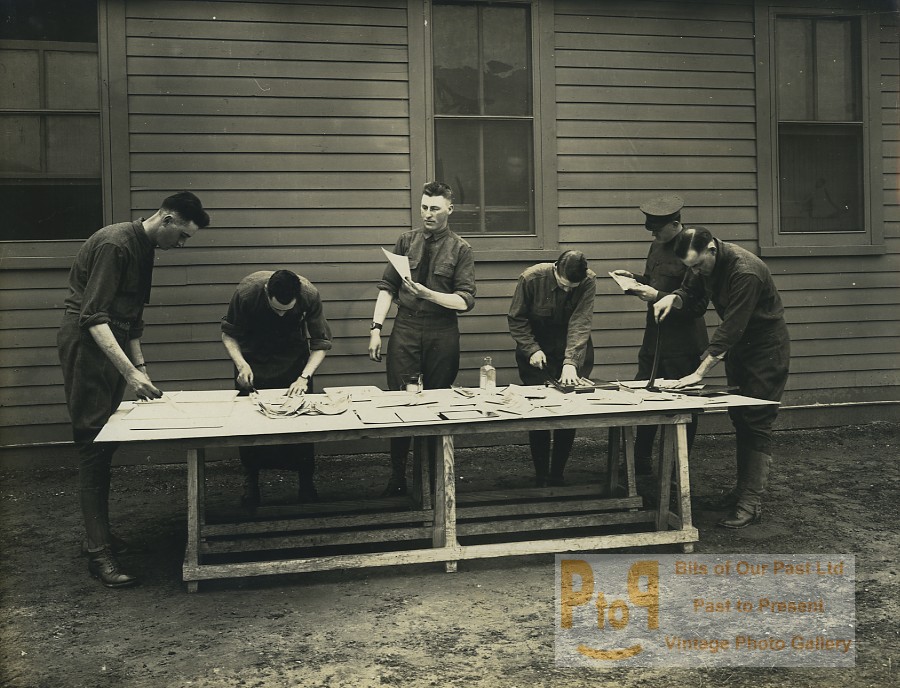 USA Hampton VA Langley Field Ecole de Photographie Aérienne Aviation Militaire ancienne Photo 1918


Vintage photograph from the United States Army School of Aerial Photographic Reconnaissance, Langley Field, VA.

Text on reverse: Weather permitting, some of work in finished outdoor. Photograph shows method of drying, trimming, and sorting aerial prints.

See additional scans below.